Monthly Archives:
August 2016

Planning your next gambling break? Las Vegas is not the only place where you can find great casinos and hotel suites. There are great casinos around the world that will test your gambling skills and make your vacation worthwhile with first-class service. Play the odds and learn if Lady Luck is on your side when you stay at any of these top casinos and hotel suites in the world.
The Venetian Macao, China
Macau, China is the new gambling mecca where you can find many of the world's largest casinos. The Venetian Macao is the biggest casino in the worldwith the largest gaming space (534,000 square feet). This quasi Venetian style hotel is modelled after its sister property in Las Vegas. It has 500 gaming tables and 2,000 slot machines. It also has 3,000 luxurious all-suite guest rooms each with minimum of 750 square feet of space. The hotel offers a high-end shopping mall, international fine dining venues, recreational facilities and health and wellness centre.
Hotel de Paris, Monte Carlo
If you are looking for a high rolling holiday Hotel de Paris is the perfect place for you. This opulent hotel that first opened in 1864 is famous for its jet-set lifestyle and gambling. The odds are sure to be in your favor when you visit the Place du Casino. This is the setting of the first James Bond novel, Casino Royale.
Trump Taj Mahal, Atlantic City
Dive into immense luxury and glamour at Trump Taj Mahal in Atlantic City which is one of the biggest casino hotels in the world. This 51-story casino hotel has 2,0120 executive guest rooms, 2,531 slot machines, 75 gaming tables and 14 tournament tables. It also has a diverse retail stores, restaurants as well as lounges and night clubs. Guest demanding the ultimate luxury can forget the cash and create a credit line at Trump Taj Mahal.
Foxwoods Resort Casino, Mashantucket, Connecticut
This is the best destination for gaming and relaxation. Foxwoods Resort Casino is the largest casino resort in North America. It has six casinos with different table games, slot machines, Bingo, Keno and Race book. You may even be advised of the bookies top bets for feature races on the card. There are 400 card and table games including 17 different varieties like Roulette, Blackjack, Craps, Paygow and Baccarat. Foxwoods Resort has 824 hotel rooms, 38 restaurants, spa resort, bowling alley, nightclubs and shopping centres. It also has two championship golf courses.
The Palazzo Resort Hotel Casino, Las Vegas
The Palazzo is a European-inspired casino with a boutique-like atmosphere situated in the paradise for gamblers, Las Vegas. It has 2,400 slot machines ranging from 1 cent to $5,000. It also has 112,200 square foot poker room which can accommodate a significant number of people everyday. Daily poker tournaments are regularly organised in this hotel. You can also play low limit baccarat and roulette at the same time.
Mendoza Park Hyatt, Mendoza Argentina
Experience elegant European ambiance and first class personal service at Mendoza Park Hyatt in Argentina. The hotel is an elegantly restored nineteenth-century Spanish luxurious property. The two-level Regency Casino Mendoza has 656 slot machines and 22 gaming tableS. It has a variety of table games including Blackjack as well as punto y banca which is a local variation of baccarat. There is also a special electronic roulette, video poker room, slot machines, keno and live games like Blackjack, Roulette, Caribbean Poker, Texas Hold'Em Bonus and Dice.

The Ritz Carlton, San Juan Puerto Rico
The Ritz Carlton, Puerto Rico is a modern hotel with Caribbean spirit. This classy and elegant hotel is located on an eight acre property infront of the Atlantic Ocean. The hotel's casino operates 24/7 to serve passionate players. It has 340 slot machines with different themes for different tastes. Traditional Casino games include Blackjack, Three Card Poker, Mini Baccarat, Roulette and Let it Ride. Enjoy the pleasure of playing with live music that will surely make your vacation an unforgettable experience.

Sun City Resort, South Africa
Experience the thrill of gaming at Africa's premier holiday destination. Sun City Resort features two casino areas – The Sun City Hotel Casino with more than 330 slot machines and The Jungle Casino with 250 slot machines. Guest can play Blackjack, Punto Banco and American Roulette. The Salon Prive has high-stakes games. The resort also offers a gaming school for amateurs giving free lessons on techniques and table etiquette. All major currencies are accepted in this hotel but you need a passport for foreign exchange transactions. The resort also offers a water park and golf course.
Marina Bay Sands, Singapore
Moshe Safdie-designed Marina Bay Sands is a decadent casino resort in Singapore. The casino has 2,300 slots machines and almost 500 gaming tables. There are 13 types of table games including BlackJack, Baccarat and many others. The guest can enjoy a number of betting levels for multi-station games and video reel. There is a non-smoking area on level 1 and private saloon games where smoking is permitted. Guest can relax in-between playing on the amazing infinite pool that soars above the city. There is also a Banyan Tree spa and an art gallery museum.
Bellagio, Las Vegas
Players can enjoy a private atmosphere while being a part of the casino action at Bellagio, Las Vegas. They have a high-limit lounge which provides the combination of seclusion and casino amenities. You can find the most exciting slots in Las Vegas here – with more than 2,300 reel, video reel and video poker games. The table games include BlackJack, Baccarat, Roulette Craps and many others.The sophisticated Bellagio Poker room is tagged as "the players second home" the table limits in some games can exceed $1 million range.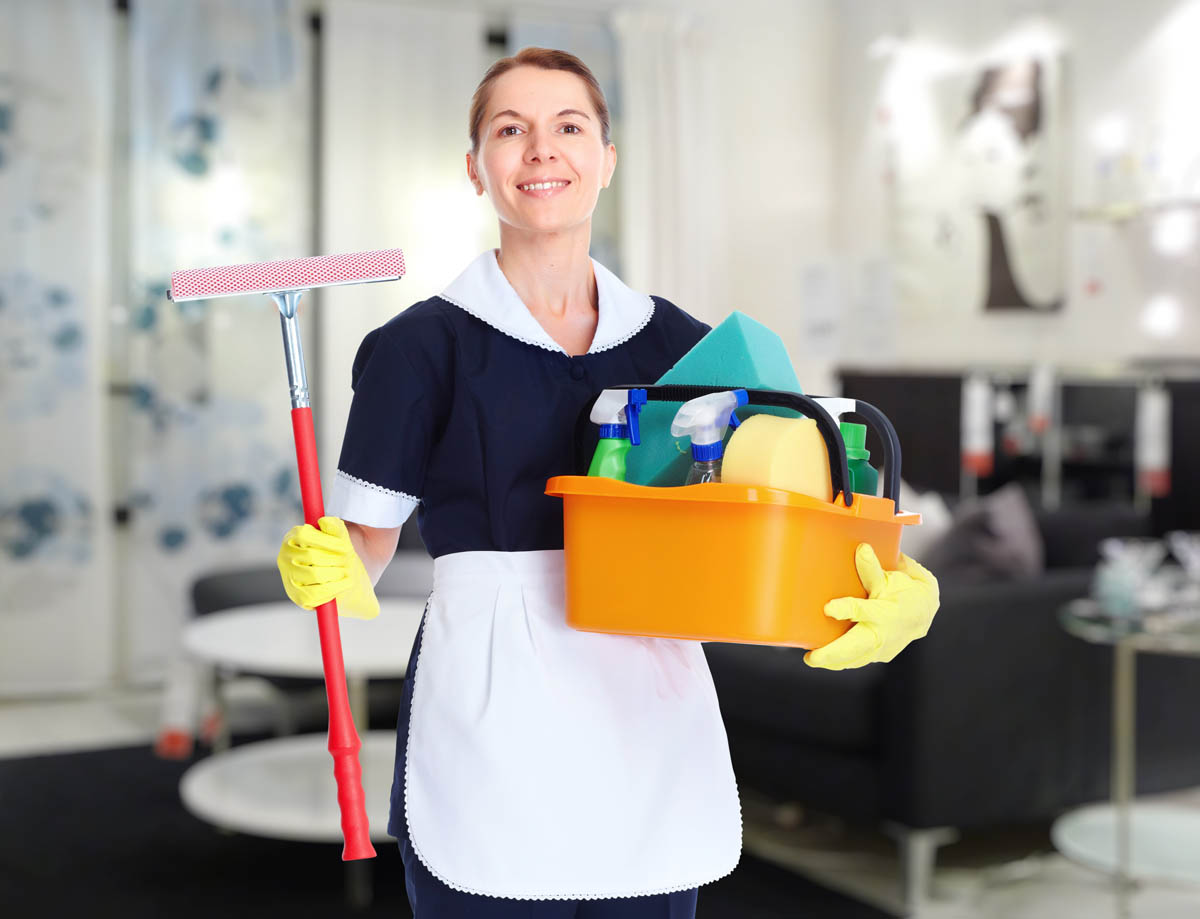 With more and more people using smartphones, who would have thought that telephones can still help businesses generate lots of money?
Companies that provide hospitality services are the number one users of telephones. Without these, hotels and resorts would lose millions of dollars from their room service. Guests can order food or drinks, or ask for services that range from laundry arrangements to phone sex through room service.
Revenues in Room Service
Nowadays, room service is a requirement especially at four- or five-star hotels and resorts. As a matter of fact, a study conducted by Smith Travel Research shows that more than half of the hotels in the United States offer diverse rooms services. In a separate data from Celtis, a major hotel in California had at least 65,000 room service orders in 2011 alone. If an average cost of a certain room service is at 20 dollars, this means that the hotel had an annual net income of over $1 million in room services alone.
Most Sought Room Service Items
One of the favourite foods of Americans is a club sandwich. But did you know that a club sandwich at hotels costs $15.85 on average? Well, this data is based from TripIndex. However, the amount does not include service fees, dining-in charges and taxes. Throw in the base cost of a club sandwich plus other surcharges; a $16 clubhouse sandwich now costs at least a whopping $25.
Burgers and comfort foods are also quite popular room service items among guests of luxurious hotels and resorts. A simple burger costs $21 when you're at Silicon Valley while a serving of Fish and Chips can be yours for $29 in a London-based hotel.
Guests also get a wakeup call from staffs through phone service. Imagine that! They can also arrange laundry services and ask for fresh linens and towels just by pushing a single button on their telephone. Booking a spa or requesting for housekeeping is also possible with hotel's room service.
Innovations in Room Service
Due to increasing number of smartphone or tablet users, telephone-based room services may soon be a thing of the past. Eye for Travel reported that hotels that are currently using tablets provide a more efficient in-house service that their guests need. For instance, the Four Seasons Hotel recently installed iPads on all their guest rooms. According to them, this recent innovation made their hotel more attractive to a bigger market.